Virtual Staging, a key to selling your property in South Florida
We understand; it's a brand new construction. Yes, the potential of this property is
limitless. Yes, the space is like an empty canvas; but how do we illustrate our vision to our
clients? No one likes to see a vacant house, plain white walls, missing floors, and cold
empty spaces.
According to the National Association of Realtors, 9 out of 10 new homebuyers conduct
their search online. With thousands of properties to sort through, you want to grab their
attention within those first 5 seconds, otherwise they will move on to the next best house.
Virtual staging has been one of the latest tricks realtors go-to in order to help their clients
visualize the empty space and allow them to see the endless possibilities of
furnitureplacement, wall color skims and space utilization. When a client sees an empty
room, it's often difficult for them to imagine the space's full potential. It's up to the realtor
to show them all the amazing possibilities.

Many realtors are still very resistant to using virtual staging in fear that the furniture will
look fake and digitalized. Recent technology, however, has improved virtual staging
simulations with strategically added shadows and available real picture furniture catalogs.
This has helped the real estate industry tremendously in helping the buyers visualize the
full potential of the vacant properties.

Remember, it's important to always disclose to your buyer that the spaces are virtually
staged. You don't want to catch your client by surprise and leave them disappointment. If
you have an empty house and want to give it character and warmth, virtual staging will
help you make every empty space; feel like home.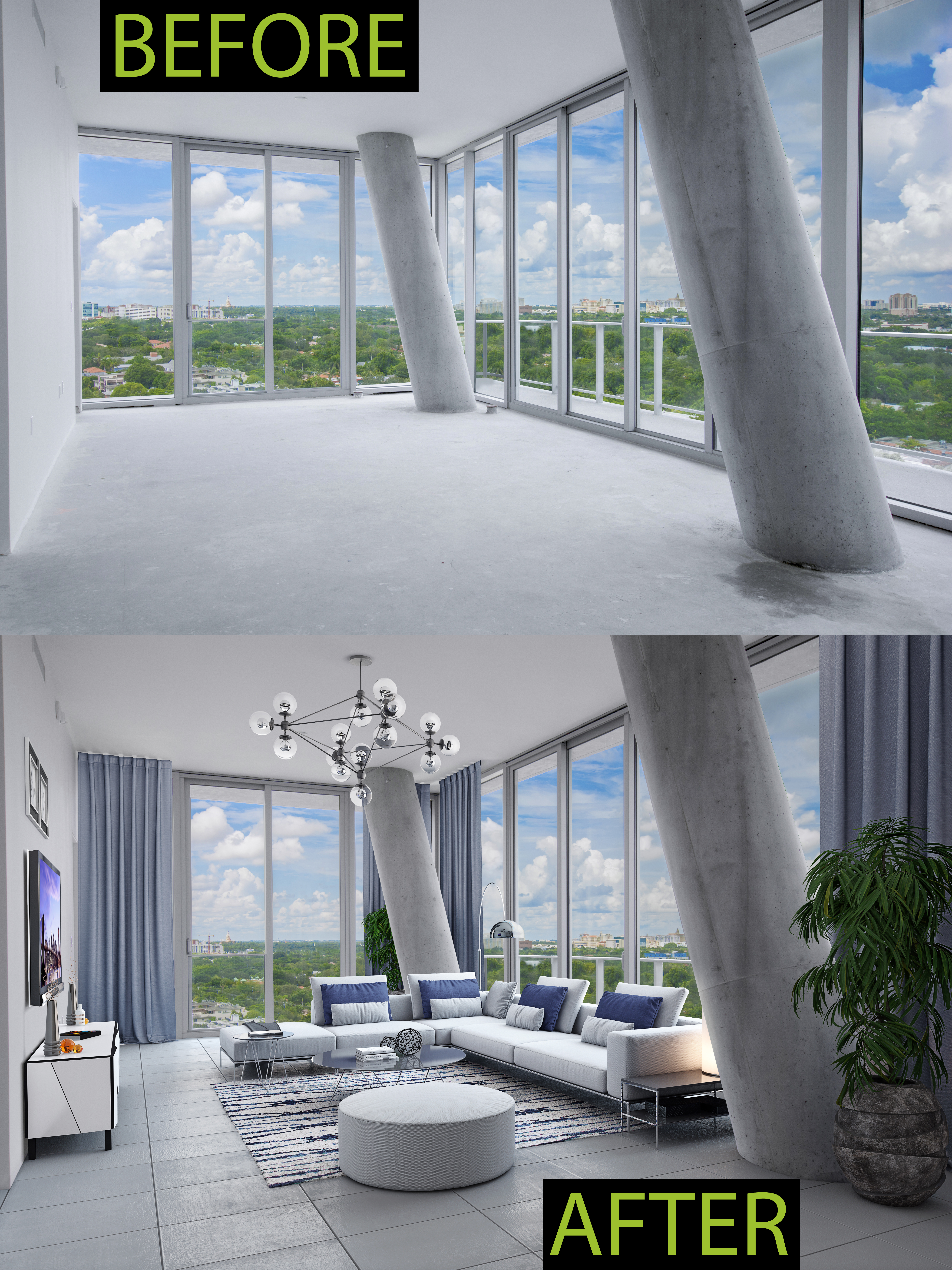 Contact us today for Virtual Staging in Miami!
We can provide you a same day estimate for your
virtual staging project in Miami and get your project 
started as soon as possible. We understand you are on a tight
schedule so feel free to also give us a call at 754.900.1080
Please follow and like us: