The Importance of Quality Photography
We have seen them all. The shadows, the blurriness, the confusing angles and
crookedness; yes, we are talking about all the bad real estate photography on the web that
are suppose to peak home buyer's interest and lure them to view the potential  property. 
In a perfect world, the Iphone picture will be sufficient enough for the buyer to make an
informed opinion of the property but that's rarely the case.  Research shows that when
viewing property on the MLS the first thing clients will focus on are the pictures. If you are
not able to capture the viewer's attention within the first few seconds, chances are they will
move on to the next listing with better picture quality.  
According to the latest study (2016) done by Redfin, "Sellers who used a high-quality
camera and lens for their listing photos got an average of $3,400 more for their
properties." The same study shows that homes photographed professionally sell up to 3
weeks faster and are up to 44% more likely to sell above list price. It only makes sense. In
sales, it's crucial for the seller to put their best foot forward and hiring a professional
photographer is the best to show your property in the best light. It's a simple. Professional
photography leads to more viewings of your listings, which leads to more property
showings which ultimately results of your home being sold faster!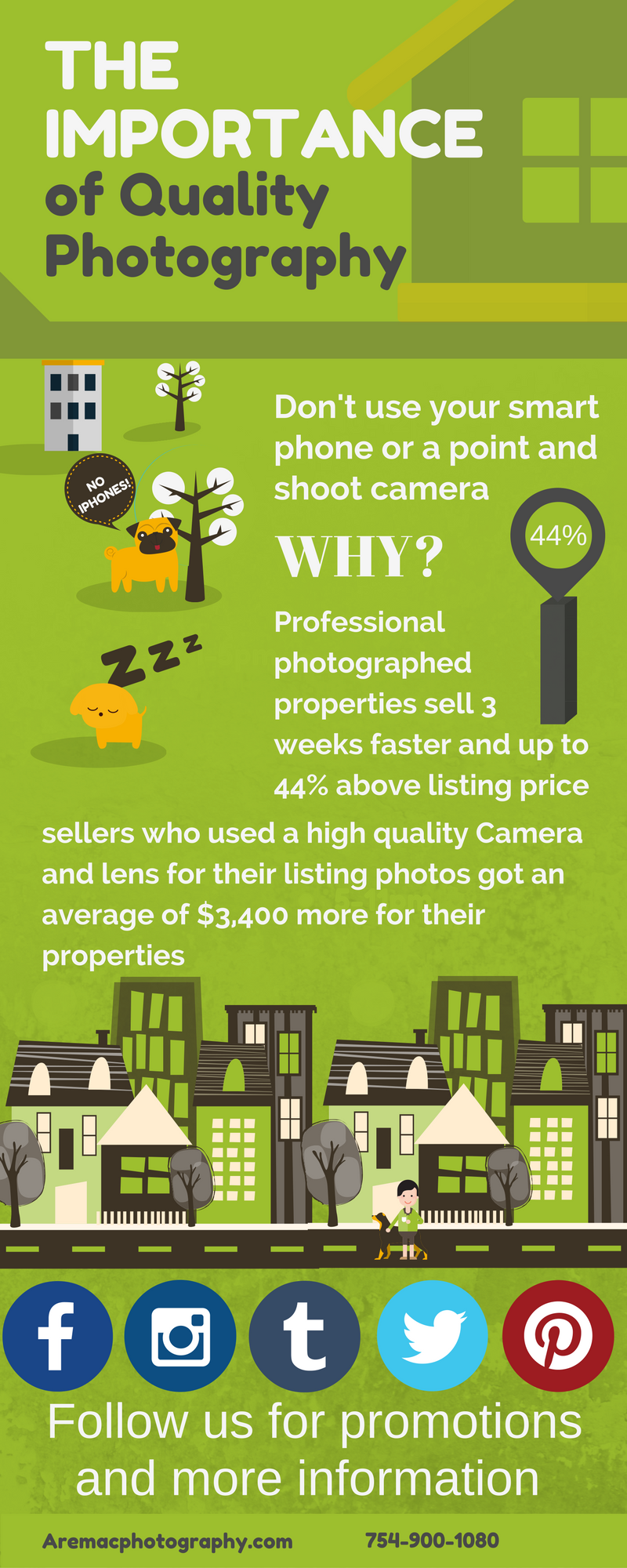 Please follow and like us: